"Unlock the Highest Level of Money-Making Power
By Becoming an ELITE Member..."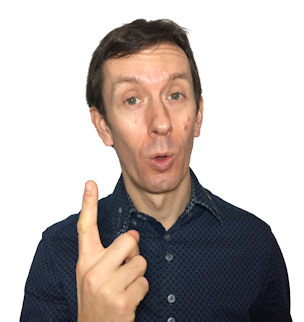 I've got one final important message for you;
It's your VIP Invitation to become a privileged member of COMMISSION BLACK OPS ELITE.
Yes - when you upgrade on this page to become an ELITE MEMBER you're unlocking the highest level of money-making power possible.
If you're serious about making big commissions fast you should upgrade to ELITE MEMBER status because you're getting;
The $14,1316 Commission Black Ops Blueprints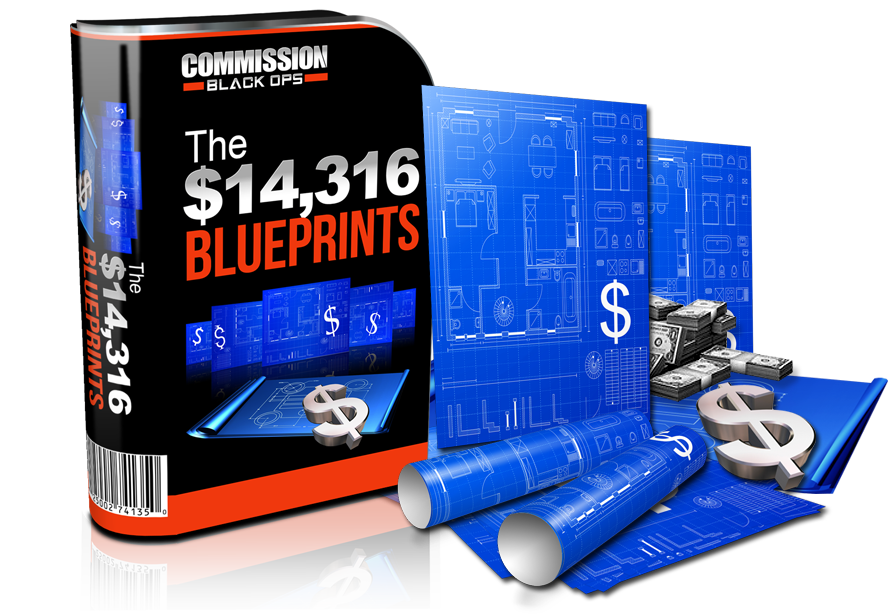 These TEN COMMISSION-CREATING BLUEPRINTS have already made $14,316 in commissions and now they're yours.
You just fill in the gaps on these copyright-free affiliate promotions then DEPLOY and PROFIT from them right away.
You'll make money quickly and easily because each of these TEN blueprints are;

Responsible for $14,316 in commissions


Personally hand-crafted by me using the same methodology which makes over $39000 per month

Battle-tested and PROVEN to make money using powerful psychological "buying triggers"

Easy for you money hand over fist without you barely having to lift a finger 

Commission-creating powerhouses you can use to promote any product you want and they work every time
You're also getting the shortcut directly to the money with;
The "Secret Seven Thousand Dollar Surveillance"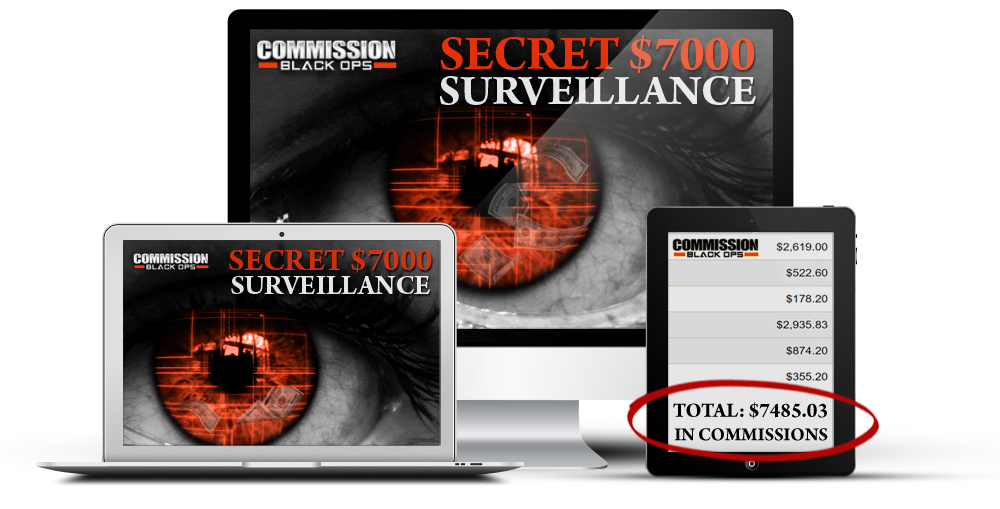 You get to watch over my shoulder as you see every single step I take to pull in $7485 commissions in just a few days.
You can copy this method for yourself and start making money with this as soon as today.
Watch. Copy. Profit.
Making money doesn't get any easier than this because you're going to discover;

A kick-ass commission trick which is almost guaranteed to get you sales (even if you're a newbie)

The powerful 3-letter word which can double and triple your income in record time (you won't believe how easy this is)

Why sticking your affiliate link everywhere in your promos actually hurts your sales (And what you should do instead)

A quick-start way to get sales super fast (perfect if you're short time but need money yesterday)

A special way of doing an affiliate promotion which automatically gets you more attention, more clicks and more sales (you can do this right out of the gate even if you're a greenhorn)
And it doesn't stop there because, as an ELITE MEMBER, you're also getting;
The 7 Commission-Creating Bonus Bombs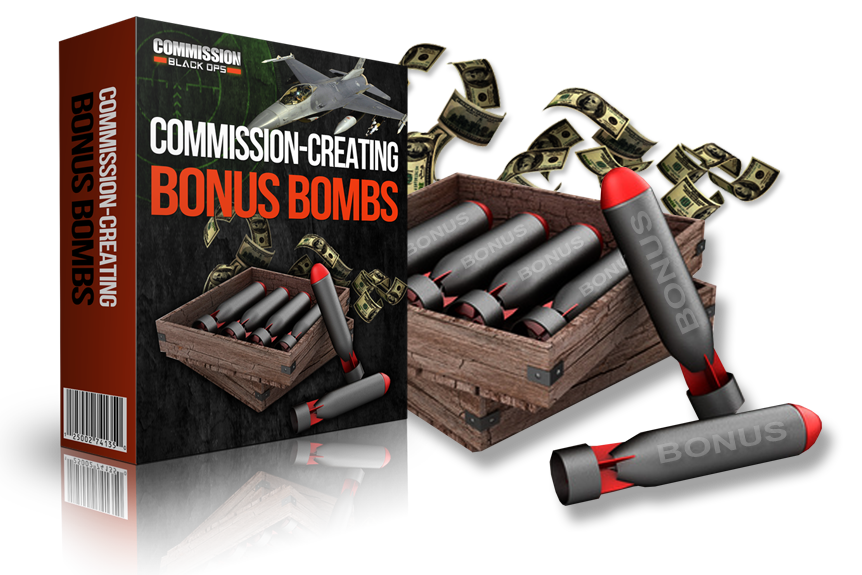 These 7 ready-made money-making bonuses will make you money - FAST.
I've done all the hard work here so you don't have to.
Yes-a-roo.
By creating the perfect bonuses for the internet marketing crowd you can ramp up your commissions quickly and easily.
Forget slaving away for hours trying to create a bonus or picking through the "Private Label Rights Dumpster".
You're getting ready-made bonuses here which will have your prospects salivating at the mouth ready to throw their credit cards at you;

You just drop these bad boys into any affiliate promotion and watch your commissions explode

These are all high-quality bonuses personally created by me

Your prospects would likely pay good money to get their hands on these

You just give away these free bonuses and watch your commissions skyrocket
So here's the dealio...
As an ELITE MEMBER you're getting the $14,316 Blueprints,
the Secret Seven Thousand Dollar Surveillance and the
7 Commission-Creating Bonus Bombs
You're getting all of these money-making tools for the low one-off investment of just $47.
You won't see this offer again.
Correct-a-mundo;
If you leave this page this offer will be gone forever.
So start making the big commissions by upgrading to ELITE MEMBER STATUS right now and of course you are covered 100% because of our world-famous...
30-Day No Quibble, No Questions, No Holds-Barred,
No B.S. 100% Money Back Guarantee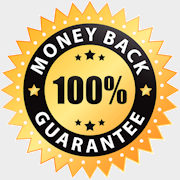 You can start making money right away by becoming an ELITE MEMBER and grabbing all these commission-creating tools with no risk whatsoever.
That's right - get access in seconds from now, just swipe and deploy the Black Ops Blueprints and Bonus Bombs and watch your commissions rolling in. Your investment in this is completely protected with our NO B.S. 30 Money Back Guarantee.
You literally cannot lose here;
If, for whatever reason, you want your money back just let us know before the 30 days is passed and you'll get a no quibble, no questions asked refund.

YES - I Want To Unlock The Highest Level
of Money-Making Power Possible

YES. Please give me immediate access to The $14,316 Commission Black Ops Blueprints so I can start making money in record time

YES. I understand I also get instant access to the "Secret Seven Thousand Dollar Surveillance" so I can swipe and deploy this exact money-making strategy directly into my own business

YES. I understand I will be making more sales quicker and easier than ever before because you're giving me SEVEN Commission-Creating Bonus Bombs

YES. I am ready to explode my earnings to the next level in the quickest way known to man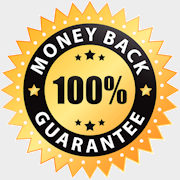 There is no risk whatsoever and I want to invest in becoming an ELITE MEMBER for the small, ONE-TIME, ONE-OFF investment of just $47. 
I have a FULL 30 Days Money Back Guarantee, and nobody is allowed to ask me anything or try to pitch me something else if I decide to ask for my money back.
Very Limited Time Offer
Get Access Now: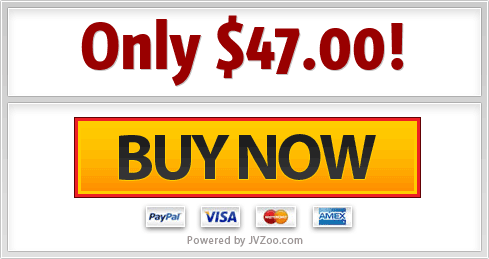 My results are A-TYPICAL because I am super-focused and when I get to work I work hard. That's why you probably won't have the same results as me. I can not promise that you'll even have similar results because I don't know if you will work as hard as me. Your success in business (and in life) depends on YOU, your aptitude, your ability, your skills, your work ethic, and many other factors out of my control. Your individual success does NOT depend on me or on this product. Please read over all the legal pages below before buying.